VISORA Imaging Software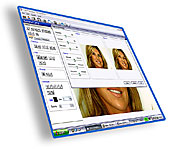 The rapid migration of dental photography from standard 35mm film to digital media has created the need for a software application that can efficiently acquire, manipulate, and present digital images. Visora is the FIRST imaging software to aggregate the functions of digital photography, cosmetic imaging, intraoral camera capture, digital x-ray capture, and document management into one application. With unparalleled ease of use, you will be able to use the most advanced techniques in digital imaging without having to jump between different software applications and multiple windows.
Benefits
Easy to use - fewer mouse clicks than competing products
Present before and after smile whitening simulation in a few seconds
Perform smile design simulations quickly from a smile library or edit individual teeth
Archive images into multiple Types, Groups, and Labels for simple organization
Powerful search capability that allows full text searching within a patient's record or across your entire database
Automatically recognize and import images from digital memory cards
Image authenticity is preserved with digital signatures
Features
Digital photo enhancement and color balancing functions
Quick crop and image sizing
Batch renaming of imported images
Custom smile whitening
Image enhancement functions: Brightness, Contrast, Color Balance, Sharpening, etc
Resize, Rotate, Recontour patient's existing smile
Print custom layouts of images or use the included print templates
Import/Export images in multiple formats
Slideshow function for case presentation - PowerPoint TM not required
Templates designed for image submission to several accreditation organizations.
Powerful SQL database that has unlimited storage capacity and high-speed query performance.
VISORA Imaging Software Pricing
MSRP
$3,995
$2,995 (when purchased with the visOra DR digital radiography system)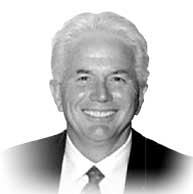 "At the Cieos installation at my office a few weeks ago, it was determined the whole project would take longer than initially expected. The CIEOS technician changed his flight to stay an extra day, and was at the office until 3:30 in the morning making sure all the hardware, software and devices (like the intraoral cameras, Tekscan, Practiceworks, CAESY) worked in every room, on both the touch screens and the secondary monitors. There was never a question or second thought about them leaving or having to come back or anything like. I appreciate that! CIEOS is a FIRST CLASS organization!"